Jimmy P's Website



Jim on Vacation
Recently, we (Soyoko and I) traveled to Europe for a much anticipated vacation. We visited Paris, Venice and London during our 12 day/10 night adventure. So, now I've traveled to 9 countries in my life as well as some travel in the U. S. A. I've also traveled a lot in Japan. I've visited 16 prefectures out of 46. Included are some pictures of me in various locations. My first visit abroad was to Italy in 1977. Also, Japan (first trip 1990), China (92), Hong Kong (92), Thailand (98), Russia (97) and Fiji (99), France, Italy and England (01).
---
Click on the picture to see it full-size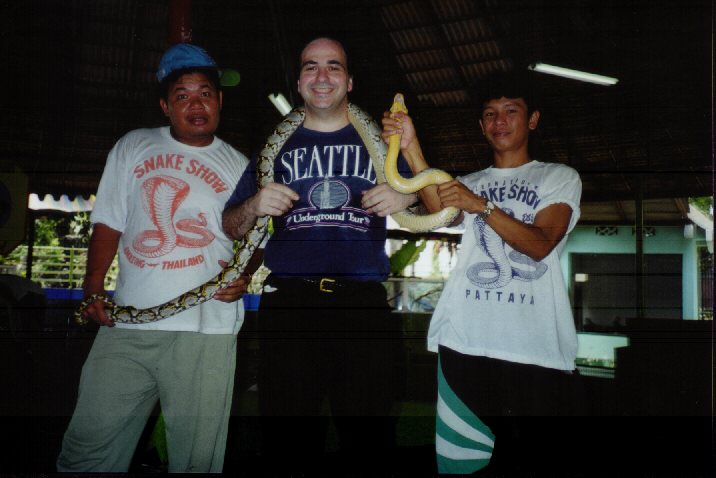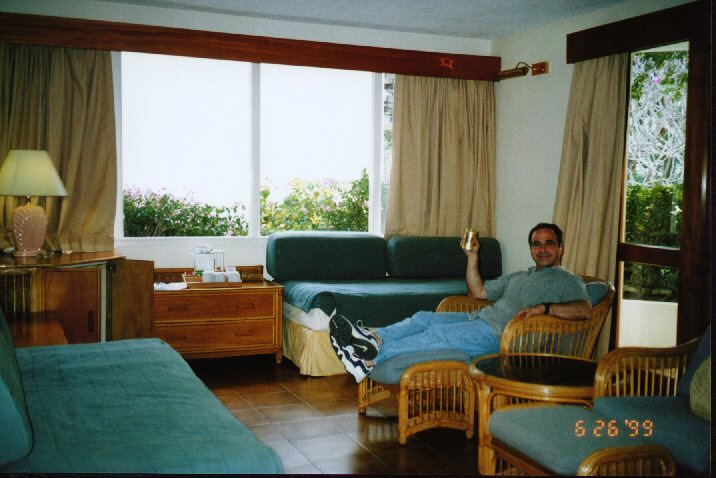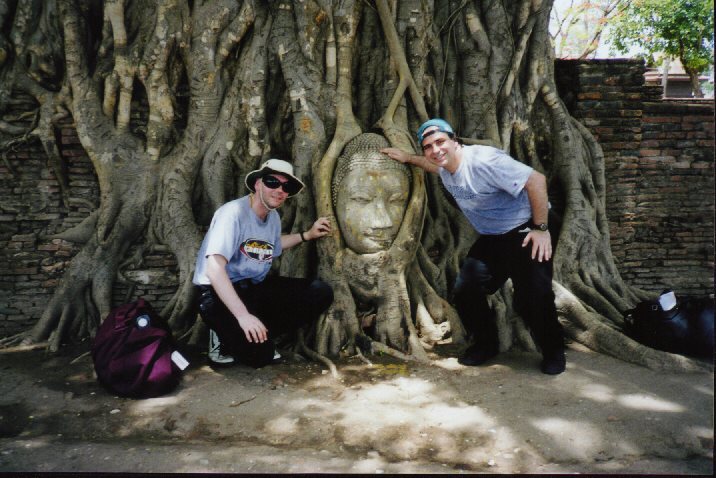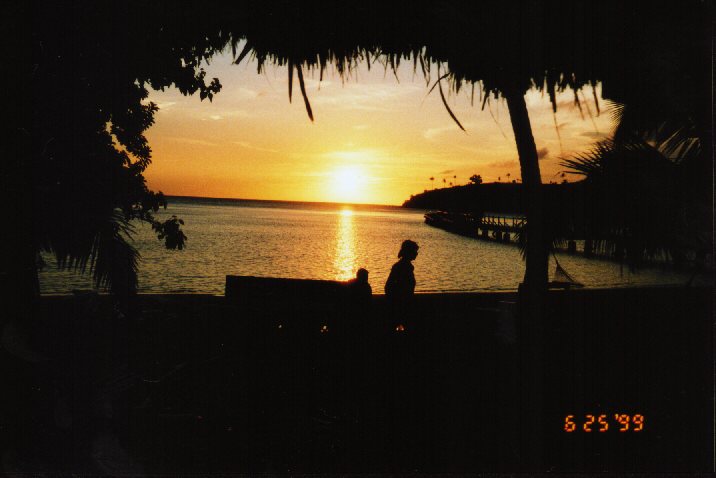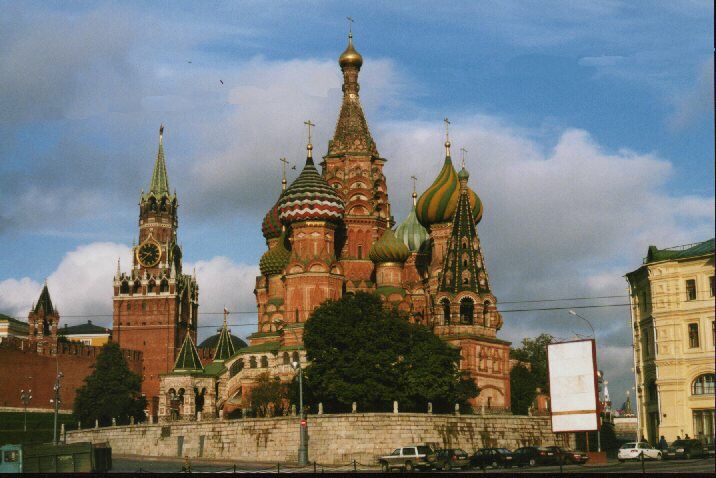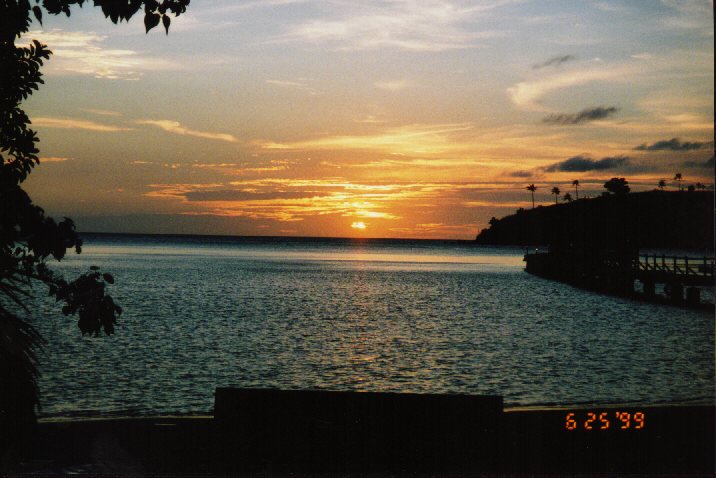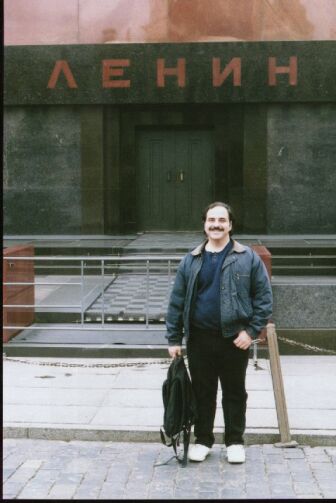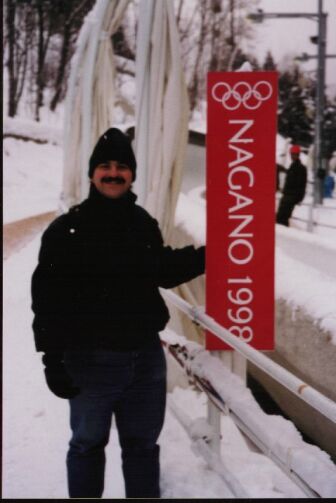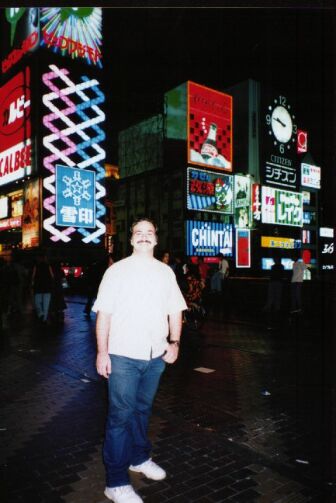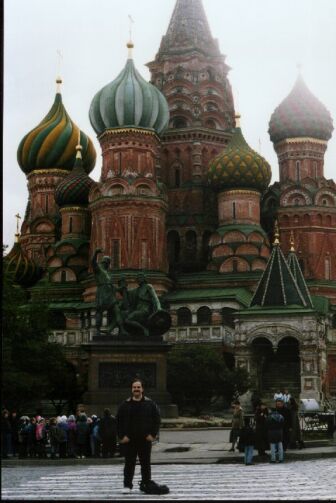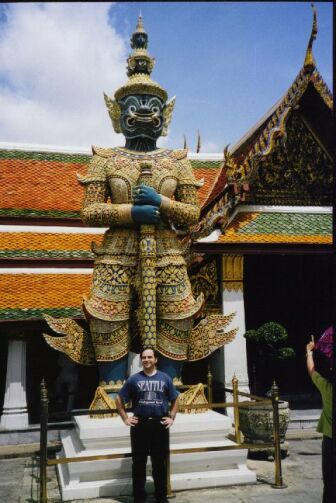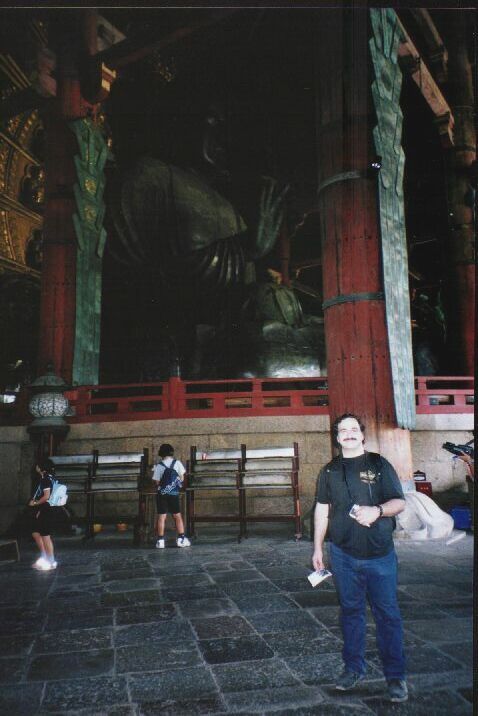 This first picture was taken at a snake farm in Bangkok in May 1998. I'm not afraid of snakes and they're not slimy. Next is a picture of me relaxing with a Fijian beer in the Shangri La hotel on Dolphin Island. The next picture is a bit bizarre. It's a buddha head stuck (planted in) a tree trunk in Ayuthia, Thailand. I'm with my friend, Michael Stout. If you visit Thailand, you should at least spend one day in Ayuthia. There are some beautiful ruins there. Next is a picture taken by my wife of a typical sunset in Fiji. Next is a shot of St. Basil's with the Kremlin on the left. Next is another Fiji sunset. The next shot of me (a little chunky and mustachioed) was taken in front of Lenin's Tomb in Red Square, Moscow. I had a chance to travel to Moscow and St. Petersburg in Oct. 1997. I visited my long-time friend Dr. Leo Kahane (Harold) who periodically teaches an Economics class at a university in Moscow. Apparently, you can view Lenin's body (or a wax facsimile thereof) everyday between 11:00 am and 1:00 pm. It was free, but viewing was done single file, no stopping, no photography (you're searched beforehand) and no explanation. Make sure you visit the Kremlin museum if you go to Red Square. Next is a picture of me taken during the 1998 Olympics in Nagano, Japan. My friend Justin and I traveled by bullet train to Nagano without tickets and found the only event we could afford from scalpers was women's luge. It was fun but too cold. The next shot was taken in Osaka in August 1997. Next comes another shot of a famous Moscow landmark, St. Basil's Cathedral. Located at one end of Red Square and just across the street from my hotel (the huge Rosia hotel) it is an impressive place. Next is a shot of a palace guardian taken at the Grand Palace in Bangkok. Last is a picture of me with the Great Buddha of Nara. This buddha is one of the biggest in Japan and is housed in the largest wooden freestanding structure in the world. Nara, only thirty minutes from Kyoto rivals that city as the store of some precious Japanese cultural items.

Enter content here






Enter supporting content here